"[Walter van Tilberg Clarks] first novel, The Ox-Bow Incident (1940), made him famous. Made into an acclaimed film in 1942, the novel has never gone out of print; it ranks with the great novels of the West, an American classic. Sometimes called an anti-Western, The Ox-Bow Incident reverses many of the features of the prototypical Western. It is a novel without a hero: no one is strong enough to stop the lynching of three innocent men charged with cattle rustling and a killing that never happened, though some try."
Citerat ur The Continuum Encyclopedia of American Literature (A&C Black). Clarks roman The Ox-Bow Incident är ett ovanligt tidigt exempel på en western som kallats anti-western.
Vanligtvis används begreppet för att beskriva filmer som kom ut under 60- och tidigt 70-tal, och romaner influerade av dem. Filmgenren kallas även revisionist western och modern western.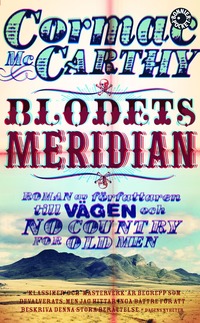 Av alla romaner som klassats som en anti-western är kanske den mest kända och hyllade Blood Meridian or the Evening Redness in the West (1985) av Cormac McCarthy, oöverträffad i sin genre enligt kritikern Harold Bloom. McCarthy brukar nämnas som kandidat till Nobelpriset. Den svenska titeln är Blodets meridian – översättningen av Ulf Gyllenhak är väldigt gedigen.
Ola Wihlke