Something is flying over our VHS shop,
over the key cutters and blank stones.
Why is no one as terrified as me?
We aim our tennis balls into
the darkness. We do not
know what makes
the moon.
We take turns with the holy remote
in crepuscular front rooms.
Villages mushroom up
around our village,
what happens,
nothing.
*
There is no heart on the circular road
there is no heart in the car park
the roundabout beats like
a palpitating throat.
It is a linked and endless map, built as
a child's toy with its simplicity
of instruction. Stop, go this
way, don't go that.
Rachael Allen
© Rachael Allen
Ett varmt tack till Rachael för att vi fick publicera den här dikten, som är hämtad ur hennes dikthäfte Faber New Poets 9. Allen, född 1989, är online- och poesiredaktör för Granta, en av redaktörerna för antologiserien Clinic och nättidskriften Tender.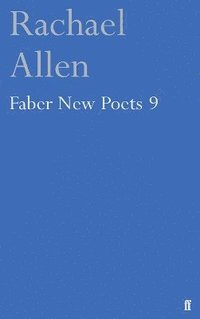 Allens poesi har publicerats i The Best British Poetry 2013 (Salt), Poetry London, the Sunday Times, the White Review online, Stop Sharpening Your Knives 5, Dear World and Everyone In It (Bloodaxe), Night & Day (Chatto & Windus) och Five Dials. Hennes recensioner och andra texter har publicerats i tidskriften Ambit, Dazed and Confused och Music & Literature.
Ola Wihlke