Det här är en lista med de amerikanska vårböcker vi tycker verkar mest spännande. Vi har även gjort två liknande listor med svenska vårböcker, skönlitteratur och facklitteratur. Med amerikanska böcker menar vi böcker utgivna i Amerika; den amerikanska utgivningen av utländsk skönlitteratur har blivit bättre på senare år, inte minst översätts många böcker från spanskan. Listan!
Januari:
Your Heart Is a Muscle the Size of a Fist av Sunil Yapa (Lee Boudreaux Books)
Den här debutromanen utspelar sig under en dag under protesterna mot WTO i Seattle 1999. Förlagets beskrivning: "In this raw and breathtaking novel, Yapa marries a deep rage with a deep humanity, and in doing so casts an unflinching eye on the nature and limits of compassion."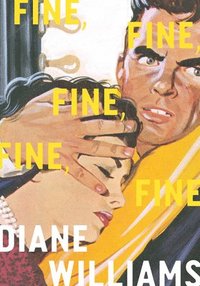 Fine, Fine, Fine, Fine, Fine av Diane Williams (McSweeney's)
Diane Williams korta noveller har träffande beskrivits som "folk tales that hammer like a nail gun," och de här 40 nya novellerna påstås vara riktigt vassa.
Februari:
Black Deutschland: A Novel av Darryl Pinckney (Farrar, Straus and Giroux)
Förlagets beskrivning: "Jed – young, gay, black, out of rehab and out of prospects in his hometown of Chicago–flees to the city of his fantasies, a museum of modernism and decadence: Berlin. […] An intoxicating, provocative novel of appetite, identity, and self-construction, Darryl Pinckney's Black Deutschland tells the story of an outsider, trapped between a painful past and a tenebrous future, in Europe's brightest and darkest city."
Square Wave av Mark de Silva (Two Dollar Radio)
Det här verkar vara en både egensinnig och modig roman. Förlagets beskrivning: "By gracefully weaving a study of the psychological effects of a militarized state upon its citizenry with topics as diverse as microtonal music and cloud physics, Square Wave signals the triumphant arrival of a young writer certain to be considered one of the most ambitious and intelligent of his generation."
And After Many Days: A Novel av Jowhor Ile (Tim Duggan Books)
Det finns dem som tippar att det här kan bli årets mest positiva överraskning av debutantböckerna. Handlingen är förlagd till Port Harcourt, Nigeria, där en familj och ett samhälle försöker bearbeta och förstå att en tonåring försvunnit.
The Unfinished World av Amber Sparks (Liverlight)
19 korta, ofta väldigt korta, surrealistiska och fantastiska noveller med titlar som "The Lizzie Borden Jazz Babies" och "Janitor in Space".
All the Poems av Stevie Smith (New Directions)
Titeln ljuger inte, den verkar faktiskt nästan innehålla alla Smiths dikter, som fyller de 700 sidorna. Ur förlagstexten: "Stevie Smith is among the most popular British poets of the twentieth century. Her poem 'Not Waving but Drowning' has been widely anthologized, and her life was celebrated in the classic 1978 movie Stevie. This new and updated edition of the collected poems of Stevie Smith includes hundreds of works from her thirty-five year career."
Dog Run Moon av The Dial Press (The Dial Press)
För några år sedan guidade Wink flugfiskare i Montana, idag är han en mycket aktad novellspecialist. Ur förlagets beskrivning: "In the tradition of Richard Ford, Annie Proulx, and Kent Haruf comes a dazzling debut story collection by a young writer from the American West who has been published in The New Yorker, Granta, and The Best American Short Stories."
Cities I've Never Lived In av Sara Majka (Graywolf Press)
Den här samlingen berättelser, länkade till varandra, har bland annat prisats av Kelly Link. Förlagets beskrivning låter löftesrik: "A book about belonging, and how much of yourself to give up in the pursuit of that, Cities I've Never Lived In offers stories that reveal, with great sadness and great humor, the ways we are most of all citizens of the places where we cannot be." Du kan provläsa här och här.
Dodge Rose. A Novel av Jack Cox (Dalkey Archive Press)
Tillsammans med DeLillos roman ligger nog den här, ironiskt nog en australiensisk roman, överst på min önskelista i vår. Ur förlagets beskrivning: "Eliza travels to Sydney to deal with the estate of her Aunt Dodge, and finds Maxine, a hitherto unknown cousin, occupying Dodge's apartment. When legal complications derail plans to live it up on their inheritance, the women's lives become consumed by absurd attempts to deal with Australian tax law, as well their own mounting boredom and squalor. The most astonishing debut novel of the decade, Dodge Rose calls to mind Henry Green in its skewed use of colloquial speech, Joyce in its love of inventories, and William Gaddis in its virtuoso lampooning of law, high finance, and national myth."
Mars:
Blackass av A. Igoni Barrett (Graywolf Press)
Det här låter onekligen löftesrikt: "Furo Wariboko, a young Nigerian, awakes the morning before a job interview to find that he's been transformed into a white man."  Teju Cole, Jess Row och Marlon James hävdar att den här romanen är något utöver det vanliga.
Prodigals av Greg Jackson (Farrar, Straus and Giroux)
Vi har, som vanligt, valt många novellsamlingar och den här kan mycket väl vara en av de bättre. Ur förlagets presentation: "Unflinching, funny, and profound, Prodigals maps the degradations of contemporary life with unusual insight and passion – from the obsession with celebrity, to the psychological debts of privilege, to the impotence of violence, to the loss of grand narratives."
What Is Not Yours Is Not Yours av Helen Oyeyemi (Riverhead)
Det här känns som ett säkert kort om man är ute efter en riktigt bra novellsamling. Förlagets beskrivning: "From the award-winning author of Boy, Snow, Bird and Mr. Fox comes an enchanting collection of intertwined stories. Playful, ambitious, and exquisitely imagined, What Is Not Yours Is Not Yours is cleverly built around the idea of keys, literal and metaphorical."
Innocents and Others: A Novel av Dana Spiotta (Scribner)
Förlagets beskrivning: "From a major, unnervingly intelligent writer (Joy Williams) rich, funny, learned, and tonally fresh (Jeffrey Eugenides), comes a novel about aspiration, film, work, and love." Romanen uspelar sig i Los Angeles på 80-talet i filmens värld. Rachel Kushner har jämfört den med Jean-Luc Godards tidiga filmer.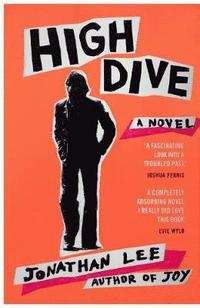 High Dive av Jonathan Lee (William Heinemann)
Det är många som tycker att den här romanen är något alldeles extra. Den handlar om ett mordförsök på Margaret Thatcher i Brighton på 80-talet.
How Will Capitalism End? av Wolfgang Streeck (Verso)
Om du tycker att dagens kapitalism går från klarhet till klarhet, då är det här nog ingen bok för dig. Om du däremot vill lära dig mer om kapitalismens kris och inneboende konflikter, då är det svårare att tänka sig en bättre bok att studera. Det här är problemen som vi måste finna lösningar på: "The capitalist system is stricken with at least five worsening disorders for which no cure is at hand: declining growth, oligarchy, starvation of the public sphere, corruption and international anarchy."
April:
The Brick That Built the Houses av Kate Tempest (Bloomsbury Circus)
Engelskan Kate Tempest är bara 30 men har redan vunnit rader av priser för sin poesi, sina performances och sin musik. Nu romandebuterar hon. Ur förlagets beskrivning: "Taking us into the homes and hearts of ordinary people, their families and their communities, Kate Tempest exposes moments of beauty, disappointment, ambition and failure. Wise but never cynical, driven by empathy and ethics, The Bricks the Built the Houses questions how we live with and love one another."
The Killing of Osama Bin Laden av Seymour M. Hersh (Verso)
Det här reder nog Hersh ut bättre än de flesta och min gissning är att han har några kritiska synpunkter.
Hystopia: A Novel av David Means (Farrar, Straus and Giroux)
Ännu en föredömligt utflippad roman, som jag inte vill missa. Ur förlagets text: "At the bitter end of the 1960s, after surviving multiple assassination attempts, President John F. Kennedy has created a vast federal agency, the Psych Corps, dedicated to maintaining the nation's mental hygiene by any means necessary."
Maj:
Zero K av Don DeLillo (Scribner)
Den mest emotsedda litterära romanen i år, och de som redan läst hävdar att den är riktigt, riktigt bra.
Little Labors av Rivka Galchen (New Directions)
Rivka Galchen skriver märkliga, vackra och fantasifulla böcker, och det här verkar inte vara något undantag. Ur förlagets beskrivning: "Little Labors is a slanted, enchanted literary miscellany. Varying in length from just a sentence or paragraph to a several-page story or essay, Galchen's puzzle pieces assemble into a shining, unpredictable, mordant picture of the ordinary-extraordinary nature of babies and literature. Anecdotal or analytic, each part opens up an odd and tender world of wonder."
Ola Wihlke