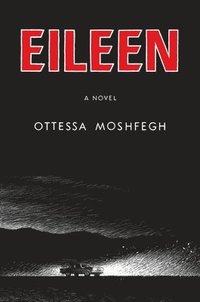 Ottessa Moshfegh, 34 år, går från klarhet till klarhet, hennes stjärna är i stadigt stigande. Just nu är hon aktuell med sin andra roman, Eileen, vars berättare är en kvinna i sjuttioårsåldern som ser tillbaka på när hon var helt ung. Hon bodde i X-Ville tillsammans med sin alkoholiserade far och arbetade på ett ungdomsfängelse. Berättelsen rymmer också ond bråd död.
Moshfegh älskas av kritikerna, av andra författare och, inte minst, av en allt större skara läsare. Hon väjer inte från svåra, känsliga eller otäcka ämnen, det äckliga och frånstötande ryms i hennes litterära universum. Karaktärerna är inte heller älskvärda enligt konventionella måttstockar. Moshfeg har en bred repertoar, hon skriver med stor självsäkerhet, skriver fantastiska meningar.
"My short stories do feel more 'me' than Eileen. They're weirder, they're more transgressive, they do more peculiar work, I think, on the reader's mind."
Ottessa Moshfegh i intervju i Los Angeles Times
Hennes noveller har publicerats i rader av publikationer, några av de bästa i The Paris Review: "The Weirdos", "Disgust" och "Bettering Myself". Ny novell i New Yorker: "The Beach Boy".
En novellsamling är på väg, planen är att den ska ges ut i januari 2017.
Ola Wihlke