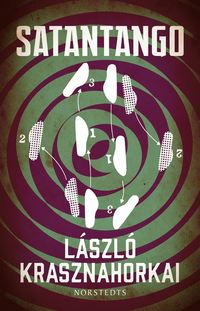 Den långa listan till Man Booker International Prize 2016 ser ovanligt spännande ut. Förra året belönades den ungerska författaren László Krasznahorkai med priset, som började delas ut 2005. Tidigare pristagare är Lydia Davis (2013), Philip Roth (2011) och Alice Munro (2009).
Nyheter 2016. Priset delas numer ut varje år, inte varannat, som tidigare. Priset har slagits samman med Independent foreign fiction prize. I år utses en vinnande bok, tidigare belönades ett helt författarskap.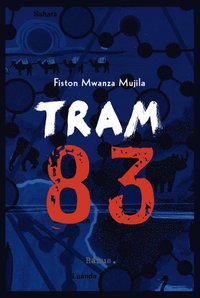 155 böcker har reducerats till 13 och med på den långa listan finns författare från 12 länder och böcker skrivna på nio olika språk. Det finns två nobelpristagare på listan – Orhan Pamuk från Turkiet och Kenzaburō Ōe från Japan – och de har sällskap av två debutanter: den sverigeaktuelle kongolesen Fiston Mwanza Mujila och en representant för Norden, Aki Ollikainen.
Långa listan: Man Booker International prize 2016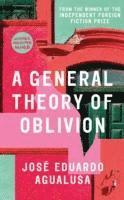 A General Theory of Oblivion av José Eduardo Agualusa (Angola), översatt av Daniel Hahn och utgiven av Harvill Secker.
Ur förlagets beskrivning: "On the eve of Angolan independence, Ludo bricks herself into her apartment, where she will remain for the next thirty years. She lives off vegetables and pigeons, burns her furniture and books to stay alive and keeps herself busy by writing her story on the walls of her home."
The Story of the Lost Child av Elena Ferrante (Italien), översatt av Ann Goldstein och utgiven av Europa Editions.
Den första delen i Ferrantes triumfartade Neapel-serie, Min fantastiska väninna, kommer snart ut på svenska, utgiven av Norstedts.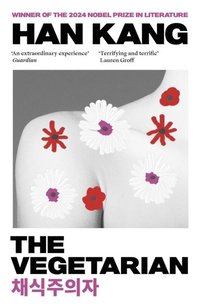 The Vegetarian av Han Kang (Sydkorea), översatt av Deborah Smith och utgiven av Portobello Books.
"This is Han Kang's first novel to appear in English, and it's a bracing, visceral, system-shocking addition to the Anglophone reader's diet. It is sensual, provocative and violent, ripe with potent images, startling colours and disturbing questions."
Citerat ur "The Vegetarian by Han Kang review – an extraordinary story of family fallout" i The Guardian.
En annan och, tror jag, senare roman av Han Kang kommer ut på svenska i vår.
Mend the Living av Maylis de Kerangal (Frankrike), översatt av Jessica Moore och utgiven av MacLehose Press.
"Far from being the simple tale of a heart transplant, this novel is a true epic, a great modern saga that investigates our relationship with death as much as our relationship with language." – François Busnel i Lire
Man Tiger av Eka Kurniawan (Indonesien), översatt av Labodalih Sembiring och utgiven av Verso Books.
Ur förlagets presentation: "A wry, affecting tale set in a small town on the Indonesian coast, Man Tiger tells the story of two interlinked and tormented families and of Margio, a young man ordinary in all particulars except that he conceals within himself a supernatural female white tiger."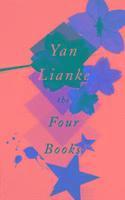 The Four Books av Yan Lianke (Kina), översatt av Carlos Rojas och utgiven av Chatto & Windus.
"No other writer in today's China has so consistently explored, dissected and mocked the past six and a half decades of Chinese communist rule."
Citerat ur "The Four Books review – Yan Lianke holds China to account for Maoist atrocities" i The Guardian.
Tram 83 av Fiston Mwanza Mujila (Demokratiska republiken Kongo/Österrike), översatt av Roland Glasser och utgiven av Jacaranda.
Ur förlagets beskrivning: "In an African city in secession land tourists of all languages and nationalities. They have only one desire: to make a fortune by exploiting the mineral wealth of the country. They work during the day in mining concession and, as soon as night falls, they go out to get drunk, dance, eat and abandon themselves in Tram 83, the only night-club of the city, the den of all the outlaws."
Den här hyllade och hårdkokta romanen finns på svenska utgiven av Rámus.
A Cup of Rage av Raduan Nassar (Brasilien), översatt av Stefan Tobler och utgiven av Penguin Modern Classics.
Det här korta boken, knappt 50 sidor, har beskrivits som "explosivt erotisk". Bara en sån sak.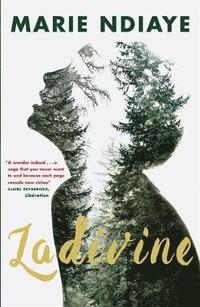 Ladivine av Marie NDiaye (Frankrike), översatt av Jordan Stump och utgiven av MacLehose Press.
"Det är helt enkelt strålande, ögonöppnande romankonst. Med 'Ladivine' bekräftar NDiaye sin ställning som en av den samtida franskspråkiga litteraturens största namn."
Den här romanen, hyllad av bland andra Viola Bao i Svenska Dagbladet, finns på svenska, utgiven av Natur & Kultur.
Death by Water av Kenzaburō Ōe (Japan), översatt av Deborah Boliner Boem och utgiven av Atlantic Books.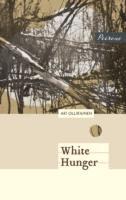 White Hunger av Aki Ollikainen (Finland), översatt av Emily Jeremiah och Fleur Jeremiah och utgiven av Peirene Press.
Ur förlagets beskrivning: "Like Cormac McCarthys The Road, this apocalyptic story deals with the human will to survive. And let me be honest: There will come a point in this book where you can take no more of the snow-covered desolation. But then the first rays of spring sun appear and our belief in the human spirit revives."
Den här mycket uppmärksammade, kärva och drabbande kortromanen finns på svenska med den talande titeln Nödåret, utgiven av Lind & Co.
A Strangeness in My Mind av Orhan Pamuk (Turkiet), översatt av Ekin Oklap och utgiven av Faber & Faber.
Den här tegelstenen, som handlar om en boza-försäljare och om staden han bor i, Istanbul, kommer snart ut på svenska med titeln En främmande känsla, utgiven av Norstedts.
A Whole Life av Robert Seethaler (Österrike), översatt av Charlotte Collins och utgiven av Picador.
Ur förlagets beskrivning: "Like John Williams' Stoner or Denis Johnson's Train Dreams, A Whole Life by Robert Seethaler is a tender book about finding dignity and beauty in solitude."
Den här romanen, som verkar vara väldigt feel good, en bitterljuv kärlekshistoria, kommer ut på svenska i april med titeln Ett helt liv, utgiven av specialisten på tyskspråkig litteratur, Thorén & Lindskog.
De snyggaste och mest spännande omslagen tycker jag är dem till The Vegetarian, Tram 83 och A Cup of Rage. Men hur omslagen ser ut spelar antagligen ingen roll; jag tror att boken med det minst attraktiva omslaget, The Story of the Lost Child, har väldigt stora chanser att ta hem årets Man Booker International. Elena Ferrante och hennes översättar till engelska, Ann Goldstein, skulle tveklöst vara en värdig mottagarduo av priset.
Orhan Pamuk och Kenzaburō Ōe är naturligtvis två andra lågoddsare – spelbolagen verkar inte ha satt några odds på vinnare ännu. Man behöver bara kasta en blick på listan för att konstatera att många av de listade böckerna är utgivna av små och till och med väldigt små förlag. Är det positivt? Ett tecken på att småförlagen blomstrar? Eller är det negativt? Ett tecken på att de större förlagen mer eller mindre struntar i den kvalificerade översatta litteraturen?
Det är hursomhelst anmärkningsvärt att MacLehose Press har gett ut två titlar på listan. De är, precis som man skulle kunna gissa utifrån titlarna, specialiserade på franskspråkig litteratur, men de har också gett ut en hel del svensk litteratur.
Jag tycker att det vore tråkigt om någon av de båda nobelpristagarna vann. Då vore det ju otroligt mycket roligare om Aki Ollikainen eller Fiston Mwanza Mujila tilldelades priset, även om man kanske får vara glad om de kniper en plats på korta listan? Vinner någon av dem vinner ju på sätt och vis också Finland eller Demokratiska republiken Kongo, Lind & Co eller Rámus.
Jag vet inte, det kanske är fånigt att se på priset så här, att engagera sig i det som om det vore ett sportevenemang? Men jag rycks med, det är spännande och roligt. Skriv gärna en kommentar och berätta om det är någon bok eller författare du gillar. Skriv gärna och berätta vad du tycker om litterära priser i allmänhet och Man Booker i synnerhet.
Ola Wihlke