Man Booker International Prize 2016 har tillkännagett sin korta lista: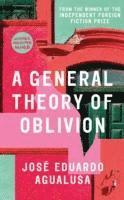 A General Theory of Oblivion (Harvill Secker), José Eduardo Agualusa (Angola), Daniel Hahn (UK)
Ur förlagets beskrivning: "On the eve of Angolan independence, Ludo bricks herself into her apartment, where she will remain for the next thirty years. She lives off vegetables and pigeons, burns her furniture and books to stay alive and keeps herself busy by writing her story on the walls of her home."
The Story of the Lost Child (Europa Editions), Elena Ferrante (Italy), Ann Goldstein (USA)
Den första delen i Ferrantes triumfartade Neapel-serie, Min fantastiska väninna, kommer snart ut på svenska, utgiven av Norstedts.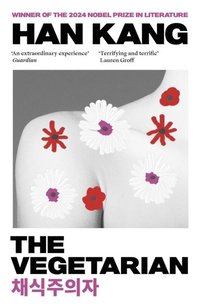 The Vegetarian (Portobello Books), Han Kang (South Korea), Deborah Smith (UK)
"This is Han Kang's first novel to appear in English, and it's a bracing, visceral, system-shocking addition to the Anglophone reader's diet. It is sensual, provocative and violent, ripe with potent images, startling colours and disturbing questions."
A Strangeness in My Mind (Faber & Faber), Orhan Pamuk (Turkey), Ekin Oklap (Turkey)
Den här tegelstenen, som handlar om en boza-försäljare och om staden han bor i, Istanbul, kommer snart ut på svenska med titeln En främmande känsla, utgiven av Norstedts.
A Whole Life (Picador), Robert Seethaler (Austria), Charlotte Collins (UK)
Ur förlagets beskrivning: "Like John Williams' Stoner or Denis Johnson's Train Dreams, A Whole Life by Robert Seethaler is a tender book about finding dignity and beauty in solitude."
Den här romanen, som verkar vara väldigt feel good, en bitterljuv kärlekshistoria, kommer ut på svenska i april med titeln Ett helt liv, utgiven av specialisten på tyskspråkig litteratur, Thorén & Lindskog.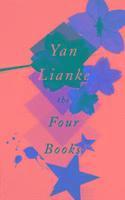 The Four Books (Chatto & Windus), Yan Lianke  (China), Carlos Rojas (USA)
"No other writer in today's China has so consistently explored, dissected and mocked the past six and a half decades of Chinese communist rule."
Citerat ur "The Four Books review – Yan Lianke holds China to account for Maoist atrocities" i The Guardian.
Jag har inte sett några odds på spelsajter ännu, men en kvalificerad gissning är att Elena Ferrente och hennes översättare Ann Goldstein får dela på priset. Man Booker International är ju ett pris för översatt litteratur, och översättarens insats väger nästan lika tungt som författarens.
Ola Wihlke