2016
Don DeLillo, född 1936 i Bronx, New York, har just kommit ut med sin 17:e roman: Zero K (Scribner). DeLillo är ett av de riktigt tunga namnen inom amerikansk litteratur det senaste halvseklet, så det är kanske inte så konstigt att många kritiker väljer att såga eller hylla. I New York Times kallar Joshua Ferris DeLillo för: "the seeker, the prophet, the mystic, the guide". Det ger en fingervisning om tonläget.
1971
Zero K by Don DeLillo review – the problem of mortality (5/10) I brittiska The Guardian skriver emellertid James Lasdun en recension som måste betraktas som en ganska ordentlig sågning: "I have to confess, reluctantly, that I found this section (which occupies two thirds of the book) hard to like."
Den del Lasdun inte gillar är, skulle man kunna säga, bokens fundament. Den del som handlar om en anläggning kallad the Convergence och ligger, till större delen under jord, i en centralasiatisk öken. Mannen som har finansierat den här anläggningen är en miljardär, Ross Lockhart, som drömmer om att trotsa döden. Förklarar Lasdun en smula besviket:
"Surprisingly (for DeLillo) their solution turns out to involve the old sci-fi idea of cryonic suspension, necessitating several scenes with frost-rimed pods, the hoariness of which isn't entirely mitigated by the rhetoric surrounding them: 'This is the future, this remoteness, this sunken dimension. Solid but also elusive in a way. A set of coordinates mapped from space. And one of our objectives is to establish a consciousness that blends with the environment.'"
Ross, som är i sextioårsåldern, verkar hursomhelst fullt frisk. Hans betydligt yngre hustru däremot, arkeologen Artis Martineau, lider av rader av mycket allvarliga sjukdomar som inte går att bota idag. Det är henne vetenskapsmännen ska preparera, så att man kan tina upp henne när sjukdomarna går att bota. Ross har också en son, Jeff, och de slår följe för att ta "an uncertain farewell" av Artis när hon tar det existentiella klivet och överlämnar sig i vetenskapens händer.
Joshua Ferris Reviews Don DeLillo's 'Zero K' (10/10) I New York Times hissar däremot Joshua Ferris DeLillos roman till skyarna: "This is fiction in touch with the starker parables, with Kafka and Beckett, with the austerity of bare rooms and declarative, uninflected sentences. I was uncertain as I read these early pages. Had DeLillo created a world of pure abstraction where the reader would be left to float in the ­zero-gravity chamber of the death fable, everything to think about and nothing to latch on to? But this is only one of several canny feints in the book, which continually shape-shifts and reimagines itself. In the end, it all adds up to one of the most mysterious, emotionally moving and formally rewarding books of DeLillo's long career."
Jag tycker mig ana att inte heller Ferris anser att cryonics verkar vara den självklara vägen att nå evigt liv, men DeLillo delar en egenskap med Ross, förmågan att övertyga. DeLillo har skrivit åtskilliga trovärdiga romaner om mer eller mindre otroliga saker.
1991
Om man kan läsa exempelvis magisk realism, då borde inte cryonics vara något problem, men så dyker det upp ett par blonda bleka tvillingar som heter Stenmark:
"At about the same time, the philosophical implications of cryogenic success deepen. The primary architects of the Convergence, a pair of siblings Jeff calls the Stenmark twins, hold a kind of slapstick seminar on their project; it plays like the Marx Brothers doing a TED talk with the mind-body philosophers Paul and Patricia Churchland. […] The book inspires a lot of intellectual play as it drifts away from stark Kafka landscape into Borges-­inspired mindspace, even flirting with the trippier themes of Philip K. Dick, and elegy starts to compete not with science fiction, exactly, but with fiction about science."
Den senare delen av boken utspelar sig i New York, där Jeff träffar en kvinna, Emma, som har adopterat en ukrainsk pojke, som verkar lida av en psykisk funktionsnedsättning, något i stil med aspergers. Utan att ha läst boken, kan man med ganska stor visshet fastställa att DeLillo jämställer livet, det autentiska livet, med tillvaron i New York. Livet, det som pågår här och nu, det går ut på att umgås och att ta hand om varandra.
Jeff kommer, helt väntat, ihop sig med Ross när den senare berättar om sina planer på att dö i förtid, så att säga. Med hopp om att vara desto mer levande när han återförenas med Artis.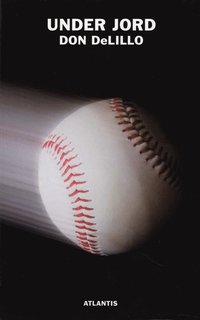 1997
Death and Don DeLillo (4/10) I The Atlantic skriver Meghan Daum en recension som bitvis är uppskattande, men ändå måste betraktas som en hård sågning: "Adjectives like cold and numb are frequently applied to DeLillo's work, even—perhaps especially—by those who consider him a genius. Zero K, a novel that is literally about coldness, is duly benumbed and also duly brilliant in its imaginative scope (which, rather miraculously, the author manages to contain to fewer than 300 pages). But nearly half a century into DeLillo's career, his signature brand of phlegmatic paranoia—his obsession with the lulling effects of corporate branding, the real and metaphorical toxic clouds that hang over every scene—is turning the writing itself into a brand."
Don DeLillo new book 'Zero K' review: Cryogenics, immortality and the fragility of life (8/10) I The Independent är Arin Keeble betydligt mycket mer entusiastisk: "Zero K should ensure the reputation of late DeLillo. It also has many links back to 'classic period' DeLillo. For me, however, DeLillo's story of time, ageing and loss evokes a lyric from Die by Your Own Hand by New York's Forgetters: 'Clocks tick louder every year, calling us home.'"
Zero K. Don DeLill0 (8/10)  Recensionen i Publishers Weekly är också till övervägande delen positiv: "Longtime readers will not be surprised that there's a two-page rumination on mannequins. But a few components elevate Zero K, which is among DeLillo's finest work. For one, DeLillo has become better about picking his spots—the asides rarely, if ever, drag, and they are consistently surprising and funny."
Michael Silverrblatt på Bookworm har fått en intervju med Don DeLillo, som inte direkt är känd för att skämma bort journalister. DeLillo bjuder dessutom på lite läsning ur boken och berättar om varför han tycker att det är så roligt att ha kontakt med yngre författare. De recensioner jag har läst väcker definitivt min nyfikenhet på Zero K. Det är väl i regel bara riktigt bra böcker som får så här utpräglat varierade recensioner?
Ola Wihlke