Nu har National Book Awards presenterat de långa listorna i samtliga kategorier. Och i kategorin fiction, den tyngsta, måste Colson Whitehead med The Underground Railroad betraktas som en av storfavoriterna. Romanen har redan firat stora triumfer. Läs om mottagandet av romanen.
Det här är hela långa listan:
Chris Bachelder, The Throwback Special (W. W. Norton & Company)
"In his wistful and elegantly written fourth novel, "The Throwback Special," Chris Bachelder plays Jane Goodall to a large group of middle-aged men who assume the role of his chimpanzees. Bachelder observes their rituals with a blend of affection and befuddlement over the course of a weekend, when they have gathered to take part in an activity that feels somehow both wildly imaginative and completely familiar. For 16 straight years, they have re-enacted one of the most iconic and gruesome plays in football history […]."
– John Williams i New York Times
Garth Greenwell, What Belongs to You (Farrar, Straus & Giroux)
"Of the many favorable comparisons What Belongs to You is sure to invite, none seems quite so apt — or useful in understanding just what it is that makes it a great gay novel — as its parallels to James Baldwin's 1956 classic Giovanni's Room."
– Jameson Fitzpatrick i The Millions
Adam Haslett, Imagine Me Gone (Little, Brown & Company)
"In Adam Haslett's beautiful new novel, Imagine Me Gone, mental illness rips through one New England family over the course of four decades. Told in alternating first-person chapters by the parents and their three children, it is a captivating portrait of the ways depression and anxiety mark both the afflicted and everyone who loves them."
– Patrick Flanery i The Spectator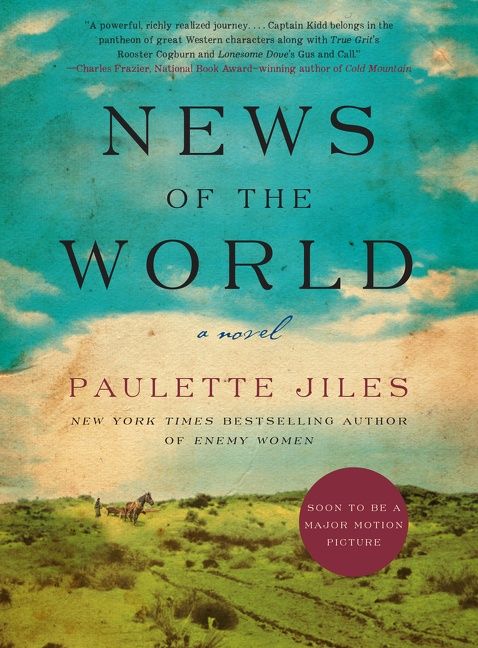 Paulette Jiles, News of the World (William Morrow)
"In post–Civil War Texas, a 10-year-old girl makes an odyssey back to her aunt and uncle's home after living with the Kiowa warriors who had killed her parents four years earlier. […] Lyrical and affecting, the novel succeeds in skirting clichés through its empathy and through the depth of its major characters."
– Kirkus Reviews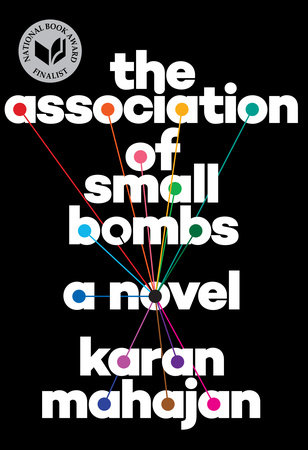 Karan Mahajan, The Association of Small Bombs (Viking Books)
"The Association of Small Bombs is a deeply moving exploration of terrorism that destroys the tropes of the subcontinental novel."
– Sharan Shetty i Slate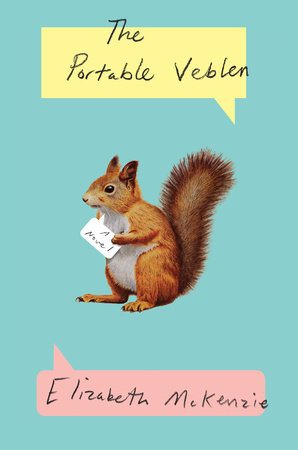 Elizabeth McKenzie, The Portable Veblen (Penguin Press)
"'The Portable Veblen,' Ms. McKenzie's second novel, may be her most cockeyed concoction to date. (She is also the author of 'Stop That Girl,' a collection of short stories, and 'MacGregor Tells the World.') It's a screwball comedy with a dash of mental illness; a conventional tale of family pathos; a sendup of Big Pharma; a meditation on consumption, marriage, the nature of work."
– Jennifer Senior i New York Times
Lydia Millet, Sweet Lamb of Heaven (W. W. Norton & Company)
"A top-notch tale of domestic paranoia that owes a debt to spooky psychological page-turners like Rosemary's Baby yet is driven by Millet's particular offbeat thinking."
– Kirkus Reviews
Brad Watson, Miss Jane (W. W. Norton & Company)
"'Who can say what life will make of a body?' Watson (House of Mercury) asks in the affecting, nuanced story of a girl who 'did not fear her own strangeness.' Jane, the youngest daughter of a Mississippi sharecropper, is born with a genital defect that renders her incontinent and incapable of having children. A local doctor takes an interest in Jane's case—as well as her father's home-brewed apple brandy—and becomes a lifelong advisor and confidant to the 'prodigiously contemplative' girl."
– Publishers Weekly
Colson Whitehead, The Underground Railroad (Doubleday)
"The first thing to say about Colson Whitehead's new novel, 'The Underground Railroad,' is that it's really good — good, in fact, in just about every way a novel can be good. Its story — Cora, an enslaved woman, escapes from a Georgia plantation and journeys toward freedom — moves with speed and propulsion. […] The second thing to say about 'The Underground Railroad' is that it's much stranger than it might first appear. In his previous work, especially 'Zone One' (2011), Whitehead displayed an occasional tendency toward easy irony and abstraction. Both are gone here. In their stead, Whitehead gives us a grave and fully realized masterpiece, a weird blend of history and fantasy that will have critics rightfully making comparisons to Toni Morrison and Gabriel García-Márquez."
– Anthony Domestico i Boston Globe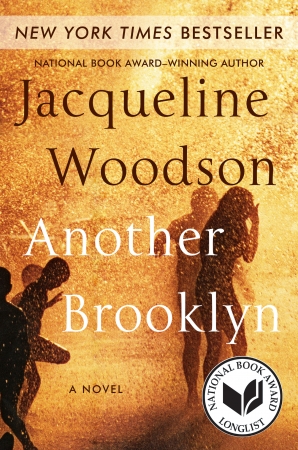 Jacqueline Woodson, Another Brooklyn (Amistad)
"'Another Brooklyn' is a short but complex story that arises from simmering grief. It lulls across the pages like a mournful whisper. 'For a long time, my mother wasn't dead yet,' the narrator begins, which perfectly conveys the novel's suspended sorrow. Now an anthropologist who studies the way different cultures honor their dead, August is an adult looking back at her adolescence in the 1970s. She came to Brooklyn with her younger brother two decades earlier when their father hoped they could all start a new life away from the tragedies that shattered their family back in Tennessee."
– Ron Charles i The Washington Post
Storförlagens dominans är anmärkningsvärt stor, inte minst om man jämför med brittiska Man Booker Prize.
Vem tilldelas priset? Min gissning är att det står mellan Greenwell och Whitehead.
Finalisterna/korta listan tillkännages 13 oktober, och vilka vinnarna är i de olika kategorierna tillkännages under en ceremoni i New York 16 november.