Inför 4 juli skickade den amerikanska litteratursajten Lit Hub ut en enkät till personer i andra delar av världen. Frågan löd: Vilka tre skönlitterära böcker tycker du är mest amerikanska? Det är naturligtvis inget vetenskapligt projekt, men man fick svar från 50 författare, redaktörer, förläggare, kritiker och översättare, från sammanlagt 30 länder.
Det här är en del statistik från enkätundersökningen: Antalet nämnda titlar: 96. Böcker skrivna av kvinnor: 19. Det mest populära decenniet: 00-talet. Det minst populära decenniet: 1940-talet. Den äldsta boken: The Autobiography of Benjamin Franklin, Benjamin Franklin (1791). Den nyaste boken: Tenth of December, George Saunders (2013). Mest nämnda författare: William Faulkner (8), Herman Melville (5), F. Scott Fitzgerald (4), J.D. Salinger (4), Mark Twain (4).
Och det här är de tre skönlitterära böcker vi tycker är mest amerikanska: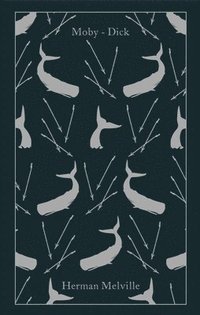 Moby Dick (1850) av Herman Melville
Inte direkt något originellt val, romanen klassas av många som The Great American Novel (GAN). Vi tycker att det för ofta framhålls hur svår och tung Moby Dick är och, visst, det är den på vissa sätt, men den är också oväntat humoristisk och lärorik. I vår recension hittar du fler argument för att ge dig på den stora vita valen.
Leaves of Grass (1885) av Walt Whitman
"I celebrate myself,
And what I assume you shall assume,
For every atom belonging to me as good belongs to you.
I loafe and invite my soul,
I lean and loafe at my ease….observing a spear of summer grass."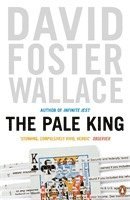 The Pale King/Blek kung (2011) av David Foster Wallace
Många har valt Infinate Jest av David Foster Wallace. Vi väljer, trots att den inte fullbordades, hans sista bok och citerar ur vår recension DFW-biografin av D.T. Max: "Han kunde uppenbarligen inte få ihop The Pale King, men trots att den är publicerad i ofullbordat skick är det i just denna roman DFW hittar den perfekta balansen mellan humor och tragik, intellekt och känsla. Frågan är om det inte är hans bästa bok."
Och här följer några andra listor:
De 10 bästa amerikanska romanerna
10 Quintessentially American Novels
What Is the Best Work of American Fiction of the Last 25 Years?
Ola Wihlke