Vi har tagit oss friheten att välja ut historiens 10 mest litterära skägg. Skäggen i sig är naturligtvis viktiga, men vi har även tagit viss hänsyn till om bärarna av skäggen kan/kunde skriva på ett sätt som svarar mot skäggens utseende. En annan faktor är med vilken pondus skäggen bärs/bars.
1.  Shakespeare (anchor)
2.  Leo Tolstoj (french fork)
3.  Walt Whitman (full beard)
4.  Miguel de Cervantes (van dyke)
5.  Samuel R. Delany (full beard)
6.  Geoffrey Chaucer (ducktail)
7.  Fjodor Dostojevskij (ragged french fork)
8.  Ezra Pound (handlebar & chin puff)
9.  August Strindberg (soul patch)
10.  DH Lawrence (short box)
Om du tycker att en författare på listan bör bytas ut och har ett förslag på en ersättare, får du mer än gärna skriva det i en kommentar. Vi är beredda att gå ganska långt för att komma fram till den definitiva listan. Om du känner att du vill fördjupa dig i ämnet litterära skägg kan den här boken vara något för dig.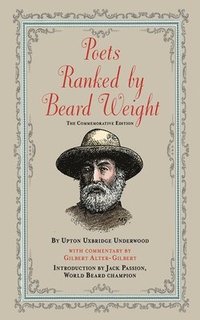 Och så ett tips om en fördjupande artikel om en del av historien bakom den nya skäggtrenden, med riktigt mycket länkar till foton och videoklipp: "The Racially Fraught History of the American Beard".
Ola Wihlke