Listorna med höstens mest emotsedda engelskspråkiga böcker har börjat trilla in. Det här är några av dem:
LitHub, Kirkus (skönlitteratur och sakprosa), Time, Vulture, Publishers Weekly, The Millions, BuzzFeed, BookPage, HuffPost/Goodreads, Bustle, Entertainment Weekly…
Jag har plockat ut 10 personliga favoriter:
The Topeka School, av Ben Lerner (Granta Books)
Zadie Smith och Margaret Atwood får ursäkta, men det här tror jag kan vara höstens höjdpunkt. Och det verkar Maggie Nelson också tycka: "The Topeka School is what happens when one of the most discerning, ambitious, innovative, and timely writers of our day writes his most discerning, ambitious, innovative and timely novel to date."
Läs eller lyssna på Ben Lerners uppläsning av "Ross Perot and China", en bearbetead version av en del av The Topeka School, i New Yorker. Lyssna på Lerners uppläsning av novellen "The Polish Rider" i New Yorker. Läs våra recensioner av Lerners två tidigare romaner: På väg från Atocha och 10:04. Och missa inte att läsa en dikt av Lerner, som vi haft förmånen att få publicera i Veckans dikt.
Grand Union, av Zadie Smith (Penguin Press: 8/10)
Smith är en litterär superstjärna, och det ska bli spännande att läsa denna, hennes första novellsamling. Jag intervjuade henne när hon debuterade med White Teeth, och jag gjorde misstaget att fråga om hon var influerad av eller kände litterär samhörighet med Salman Rushdie. Hon gav mig onda ögat direkt och så rabblade hon upp 4-5 författare som hade influerat henne. Det var mest engelska författare från sent 1800-tal och tidigt 1900-tal, om jag inte minns fel. Det blev ingen bra intervju, och jag tar på mig en betydande delen av skulden för det.
Omslaget är magnifikt och det kommer med stor sannolikhet finnas med på vår, och många andras, lista över 2019 års bästa.
Läs Zadie Smiths noveller "Escape from New York" och "Miss Adele Amidst the Corsets".
The Water Dancer, av Ta-Nehisi Coates (One World)
"Here is what I would like for you to know: In America, it is traditional to destroy the black body—it is heritage."
– Ta-Nehisi Coates
Den här boken finns med på de flesta av listorna, och det är Coates romandebut. Han har skrivit mycket fantastiska saker, och sånt som vissa anser är kontroversiellt, om relationerna mellan afro-amerikaner och vita, om det i grunden rasistiska USA. Han jämförs ofta med James Baldwin. Men han är en utpräglad retoriker och det ska bli intressant att se om han lyckas tona ned retoriken och växla över till en mer litterär och gestaltande stil. Hoppas!
Läs vår recension av Coates hyllade Between the World and Me, som har formen av ett brev till hans son, för att förbereda honom på hur det är att vara afro-amerikan i dagens USA.
Ducks, Newburyport, av Lucy Ellman (Biblioasis)
"Unstoppable… like nothing you've read before."
— Booker-juryn
"A wildly ambitious and righteously angry portrait of contemporary America."
— The Observer
En handfull meningar, som slingrar sig fram över tusentalet sidor, och bildar ett ursinnigt-humoristiskt porträtt av USA det ödesdigra året 2016.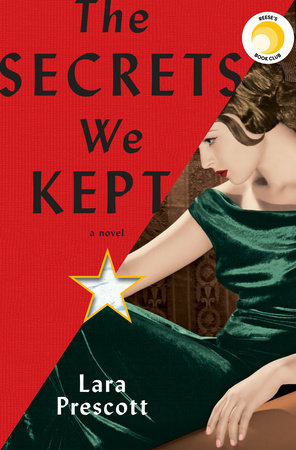 The Secrets We Kept, av Lara Prescott (Knopf)
Ur förlagets beskrivning:
"At the height of the Cold War, two secretaries are pulled out of the typing pool at the CIA and given the assignment of a lifetime. Their mission: to smuggle Doctor Zhivago out of the USSR, where no one dare publish it, and help Pasternak's magnum opus make its way into print around the world."
All This Could Be Yours, av Jami Attenberg (Houghton Mifflin)
Jami Attenberg framställs lite som en specialist på att skildra trasiga familjer, och hennes nya roman handlar om en familj som får det riktigt trassligt när familjens patriark dör:
"A deep dive into the darker side of family bonds, All This Could Be Yours is another compulsively readable novel by Jami Attenberg. In what feels like a rebuke to late capitalism, Attenberg refuses to find charm or redemption in the ugliness of greed. Her first book set in New Orleans, the novel casts a stark contrast between this family of outsiders and the native residents whose lives intersect with the Tuchmans. This is a parable for our times."
—The Observer
The Testaments, by Margaret Atwood (Nan A. Talese)
En sequel som många verkar gilla, det öppnar sig luckor i patriarkates slutna led i Gilead.
"A fast, immersive narrative that's as propulsive as it is melodramatic."
—Michiko Kakutani, The New York Times
Some Trick, av  Helen De Witt (New Directions)
"For sheer unpredictable brilliance, Gogol may come to mind, but no author alive today takes a reader as far as Helen DeWitt into the funniest, most yonder dimensions of possibility. Her jumping-off points might be statistics, romance, the art world's piranha tank, games of chance and games of skill, the travails of publishing, or success."
Ninth House, av Leigh Bardugo (Flatiron Books)
"NINTH HOUSE is the mesmerizing adult debut by the beloved author of SHADOW AND BONE and CROOKED KINGDOM. Leigh Bardugo will take her place alongside Lev Grossman, Deborah Harkness, and Neil Gaiman as one of the finest practitioners of adult fantasy writing today."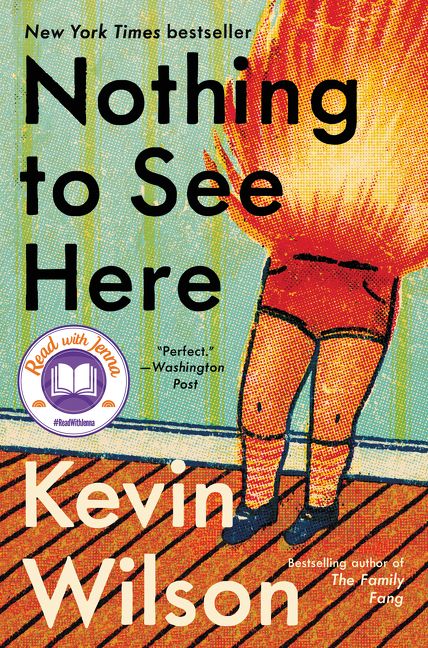 Nothing to See Here, av Kevin Wilson (HarperCollins)
Den här boken ska tydligen vara hysteriskt rolig, om man gillar ett visst mått av absurdism. Den handlar om en kvinna som tar hand om ett par barn, som självantänder om de blir upprörda.
Ola Wihlke