Ursula K. Le Guin och Kazuo Ishiguro har rykt ihop apropå saker han sagt om sin nya roman The Buried Giant, som har tydliga drag av fantasy. I New York Times frågade Ishiguro: "Will readers follow me into this? Will they understand what I'm trying to do, or will they be prejudiced against the surface elements? … Will they say this is fantasy?"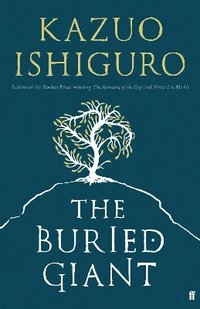 "Well, yes, they probably will. Why not?" svarade Le Guin irriterat. "It appears that the author takes the word for an insult. To me that is so insulting, it reflects such thoughtless prejudice, that I had to write this piece in response."
Jag tycker att Le Guin har blivit något av genrefiktionens reflexmässiga och rabiata försvara – if you mess with fantasy or speculative fiction, you mess with Le Guin! Och då attackerar Le Guin med pavlovsk förutsägbarhet. Det kan framkalla en våldsam reaktion bara man antyder att det kan finnas annan litteratur som är intressantare än just fantasy. Big deal.
Ishiguro menade kanske bara, utan några illasinnade baktankar, att han var orolig att just hans läsare, som kanske förväntar sig något annat av honom, skulle ha svårt med romanens drakar, jättar och älvor.
Och han har ju nu faktiskt valt att skrivit en fantasyroman, så det verkar märkligt att anklaga honom för att vara fientligt inställd till fantasy. Hans oro verkar gälla att läsarna inte ska upptäcka att boken inte bara är fantasy, att de ska missa att den också handlar om seriösa samtidsfrågor, som bland annat handlar om krig, etniska rensningar och det kollektiva minnet.
Kritiken av Ishiguros roman har varit påfallande delad – så hans farhågor var kanske inte helt grundlösa? Le Guins utbrott verkar delvis bero på dåligt självförtroende, något inte just hon borde lida av, en av Amerikas mest firade författare inom så kallad speculative fiction, ett paraplybegrepp som även innefattar fantasy.
Ola Wihlke