Varje säsong – vår, sommar och höst – plöjer vi branschtidningen Svensk Bokhandel, och presenterar de böcker vi tycker verkar mest löftesrika. Vi hoppas kunna läsa åtminstone några av de här höstböckerna.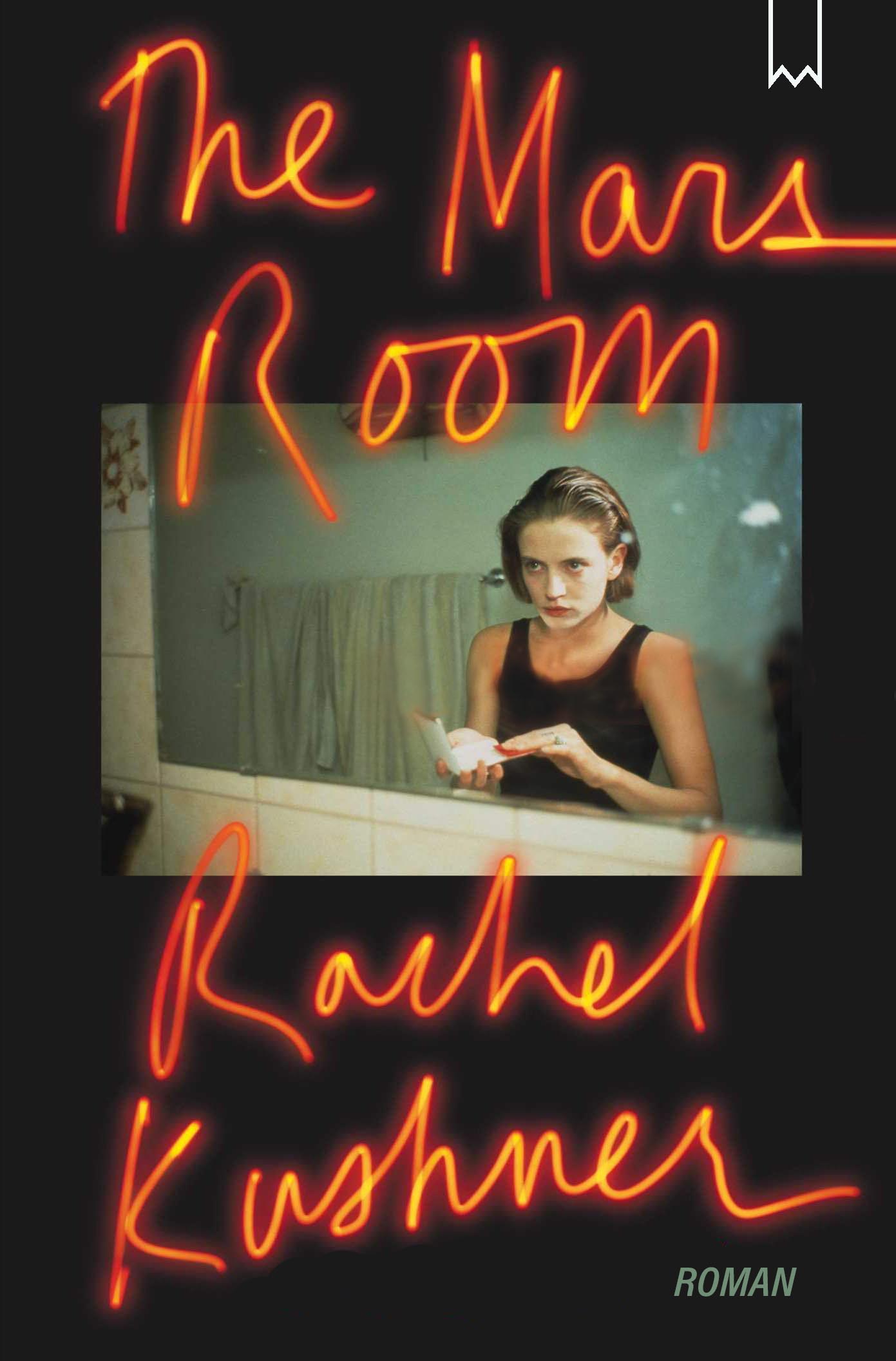 Rachel Kushner – The Mars Room (Bookmark förlag)
Den här romanen handlar om en ung kvinna, Romy, som jobbar som strippa. En man blir som besatt av henne och börjar stalka henne. När han dyker upp när Romy är med sitt barn brister det för henne. Hon dödar honom och blir  dömd till två livstidsstraff. Det finns många anledningar att gilla den här romanen. Vi recenserade den amerikanska utgåvan förra året och var djupt imponerade: Läs recension

Katherine Mansfield – Noveller (Modernista)

Ur förlagets beskrivning: "Katherine Mansfield hör till världs­ litteraturens största namn i novell­ genren. Tidigt präglad av ryske Anton Tjechovs impressionism utvecklade Mansfield en egen modernistisk berät­ tarstil som haft stort inflytande på all senare novellkonst. Hennes berättelser är styrda av psykologiska konflikter, gestaltade med en subtilitet och en poetisk skevhet som ger dem ett liv bortom språkens konventioner.
Denna bok samlar inte mindre än 38 av Mansfields noveller. Samtliga texter från de klassiska verken Bliss & Other Stories [1920] och The Garden Party & Other Stories [1922], därtill ett urval postuma berättelser."
Linda Boström Knausgård – Oktoberbarn (Modernista)
Ur förlagets beskrivning: "Periodvis mellan 2013 och 2017 är författaren tvångsinlagd på en psykiatrisk avdelning, där hon utsätts för upprepade serier ECT-behandlingar, det vill säga elektricitet som framkallar ett slags epileptisk kramp. Behandlingen är vanlig och anses vedertagen för många psykiska åkommor, men forskare är ännu oense om dess effekter och bieffekter. För författaren började liv och minnen försvinna redan medan behandlingarna på »fabriken« pågick.
Linda Boström Knausgårds tredje roman Oktober­barn är en ursinnig uppgörelse med psykiatrin men också ett allt mer desperat minnesarbete, en ojämn kamp mot dörrar som slutgiltigt stängs, där barndom, ungdom, äktenskap, föräldraskap och skilsmässa flimrar förbi, och människor och platser träder fram i blixtbelysning. En förtvivlad bok helt utan försvar, en berättelse som i grund och botten bara vill finnas kvar. "
Förutom att jag tycker att Linda Boström Knausgård skriver som en gud, så har jag också fått en serie ETC-behandlingar, vilket gör den här boken till en av höstens mest emotsedda för mig.
William Gibson – Neuromancer-trilogin (Modernista)
Ur förlagets beskrivning;
"William Gibsons Neuromancer (1984) förebådade inte bara world wide web utan blev också upphovet till en ny genre: cyberpunk. Redan två år tidigare hade Gibson myntat begreppet cyberspace, och nu blev han i ett slag en av världens mest omtalade och inflytelserika författare. […] Debutromanen följdes snart av Count Zero och Mona Lisa Overdrive, vilka bildar den epokgörande Neuromancer-trilogin (även känd som Sprawl-trilogin), ett verk som likt få andra har utmanat grundläggande föreställningar om teknologi och mänsklighet."
Charles Dickens – Hårda tider (Modernista)
Ur förlagets beskrivning: "Hårda tider är ett myllrande tvärsnitt av det engelska samhället och kanske Dickens mest politiska bok, en appell mot liberalismens urfäder, Adam Smith och Thomas Malthus, vars idéer präglade tiden. Här är fattigdomen lika skriande som rikedomen hutlös, och tanken att välstånd och hög moral skulle hänga ihop mals ned i en ursinnig satir."

Lucia Berlin – Kväll i paradiset & Välkommen hem (Natur & Kultur)
Om du gillar amerikanska noveller, är det här ett mindre måste. Lucia Berlin (1936–2004) återupptäcktes för några år sedan, och hon har jämförts med många av de allra främsta inom novellkonsten: Anton Tjechov, James Joyce, Ernest Hemingway, Raymond Carver, Grace Paley och Alice Munro.
Den här volymen innehåller dessutom en självbiografisk text. Lydia Davis skrev väldigt fint om Berlins egenart i samband med att den förra boken gavs ut: Läs artikel. Och så kan du provläsa ett par noveller: "Friends" och "Tiger Bites".

Han Kang – Den vita boken (Natur och Kultur)
Med Vegetarianen slog Han Kang världen och juryn för internationella Bookerpriset med häpnad. Jag har bara läst Human Acts, som utspelar sig 1980 under upproret i Gwangju mot den sydkoreanska militärregimen. Den gillade jag skarpt (recension). Och den allra senaste på svenska, verkar också spännande:
"Den vita boken är Han Kangs tredje utgivning på svenska efter publikframgångarna med Vegetarianen och Levande och döda. En bok om förlust och hur sorg påverkar en människas liv. Om tingens betydelse i våra liv, om poesins kraft. Det är en vacker, poetisk undersökning som byggs kring ett antal vita föremål."

Ann Jäderlund – Ensamtal (Albert Bonniers förlag)
Den här boken, alltså! Ur förlagets text:
"På den ö där vi är födda är alla som vi. Men ingen som jag. Hur kan ett jag säga du till ett annat jag? Röken går in i slingan. Slingan i röken. Ordet för mörker döljer så många ljud. Kan vi lyssna? Allting är lika främmande.
Ensamtal utgår från Ann Jäderlunds läsning av brevväxlingen mellan poeten Paul Celan och författaren och kritikern Ingeborg Bachmann."
Omslag saknas
Athena Farrokhzad – I rörelse (Albert Bonniers förlag)
Den här boken, alltså! Ur förlagets text:
"I en samling fristående dikter som rör sig mellan fascismens frammarsch, rytmens räddning och vardagen i förorten skriver Farrokhzad till och genom de gemenskaper som format hennes liv och dikt. I rörelser mellan individ och kollektiv, mellan tradition och förnyelse, mellan samtidens gravallvar och absurditet föreslår hon en poesi som vill användas utan att göra avkall på komplexitet, som adresserar sorgen över de politiska ordningarna, samtidigt som den ser historiens utkomst som möjlig att ingripa i. Med efterord av Lars Raattamaa."

Lina Wolff – Köttets tid (Albert Bonniers förlag)
Det här låter tveklöst wolffskt = skruvat, smart och spännande:
"En svensk skribent åker till Madrid för att få inspiration till sitt nästa projekt. I en bar träffar hon en man som tror sig vara förföljd av skaparna till en ljusskygg nätshow som han medverkat i. Han ber henne gömma honom, och i gengäld berättar han sin historia. […] Köttets tid är en roman om människans behov av andlighet – dock med fötterna långt nere i en ytterst oandlig verklighets gyttja. Det är också en undersökning av köttet, kött i olika stadier, skepnader och konstellationer.
Colson Whitehead – Nickelpojkarna (Albert Bonniers förlag)
"Propulsive and gorgeous and completely devastating."
— LitHub.com
Ur förlagets text:
"När medborgarrättsrörelsen når den svarta enklaven Frenchtown, tar den unge Elwood orden från Martin Luther King till sitt hjärta: Han är lika bra som någon annan. Elwood drömmer om att bli lärare, men ett oskyldigt misstag leder till att han skickas till uppfostringsanstalten Nickel-akademin, för att bli en "hedervärd och ärlig man". I realiteten är det en grotesk tortyrkammare där pojkarna misshandlas och utnyttjas. För att överleva söker Elwood tröst i Dr Kings ord. Hans vän Turner tycker att Elwood är naiv, att världen är ond, och att det enda sättet att överleva är genom rävspel och list. Motsättningen mellan Elwoods idealism och Turners cynism leder fram till ett beslut vars efterverkningar blir kännbara i decennier efteråt."

Sally Rooney – Normala människor (Albert Bonniers förlag)
Det här, en roman om kärlek, kan mycket väl bli årets julklapp, i kategorin utländsk skönlitteratur. Dialogen ska vara knäckande bra, har jag hört.
The Guardian: "Normal People by Sally Rooney review – a future classic"
Tommy Orange – Pow wow (Bokförlaget Polaris)
Såg just att den här romanen redan kommit ut, men då puffer vi lite för pocketen. En av mina amerikanska favoriter förra året, trots att det är Oranges debut. Den handlar om några native americans i L.A. Berättelsen graviterar mot en pow wow, en stor festivalliknande sammankomst där man bland annat dansar, sjunger och spelar musik. Min recension av den amerikanska utgåvan kan du läsa här.

Peter Törnqvist – Flygbyken och 83 andra lämningar (Norstedts)
Om jag fattat saken rätt är det här en samling texter som utger sig för att vara skrivna någon gång i framtiden, eventuellt efter vår nuvarande civilisations kollaps. De verkar som om de beskriver, aningen förbryllat, föremål från vår tid. Men med Törnqvist kan man aldrig så noga veta.
Ur förlagets beskrivning: "Peter Törnqvist blandar i Flygbyken märkvärdiga notiser från svunna sekel med egna betraktelser av företeelser i bortglömda skrymslen av tillvaron, allt utvalt och skildrat med en särskild blick för naturens och civilisationens absurda egenheter, på den oefterhärmliga prosa som han gjort till sitt signum."
Marion Poschmann – Tallöarna  (Norstedts)
Det här, förlagets beskrivning, låter ju vansinnigt spännande:
"Gilbert Silvester, lärare och forskare med specialintresse för ansiktsbehåring i film, befinner sig i chock. Han har just drömt att hans fru är otrogen och tanken kan inte släppa sitt grepp om honom. När han konfronterar sin fru och hon förnekar någon som helst otrohet tar han det som ett bevis på att hans farhågor i själva verket är sanna.
Han packar en lätt resväska, beger sig mitt i natten till flygplatsen, köper en biljett till första bästa utrikesflygning – och hamnar i Japan. Där snubblar han över ett exemplar av den klassiska japanska poeten Bashõs reseskildringar och bestämmer sig för att ta sig till de omtalade Tallöarna för att se månen stiga över horisonten, ett slags pilgrimsresa för att lämna den inre tumulten bakom sig."

N.K. Jemisin – Den femte årstiden (Norstedts)
"Jemisin might just be the best world builder out there right now… [She] is a master at what she does."
— RT Book Reviews
Det här är den första delen i sciencfiction- och apokalyps-eposet Den söndrade Jorden. Med trilogins romanerna blev Jemisin den första författaren någonsin som erövrat ett Hugo Award (Nobelpriset för speculative fiction) tre år i rad. Och kritikerna har öst beröm över henne.

Friederike Mayröcker  – Björnkvinnan (Norstedts)
Även den här förlagstexten är sällsynt löftesrik:
"År 1542 följer en föräldralös ung kvinna sin förmyndare på en kolonialexpedition till Nordamerika. Hennes resa blir beskriven av tre franska renässansförfattare och många år senare vänder sig en nutida författare till dem för att förstå vad som hände. Från den första dagen då författaren får höra talas om Björnkvinnan kan hon inte släppa tanken på henne. Hon tänker på ön i världens största estuarium och en enda ensam människa på den. Hon tänker på mörkret och svälten och kölden och en kvinna med gevär, klädd i djurhud.
I framskrivandet av Björnkvinnan tränger författarens liv in. Utforskandet vävs samman med frågor om varför hon skriver, vad en berättelse är, vem författaren en gång var och vad hon har blivit: 'Mitt skrivande hade fört mig ut i en tillvaro av utsatthet men det hade också varit ett sätt för mig att skydda mig själv mot allt det jag upplevde hotade mig.'"
Tarjei Vesaas – Fåglarna (Norstedts)
"Den bästa norska roman som någonsin skrivits."
— Karl Ove Knausgård

Friederike Mayröcker – Patos och svala (ellerströms)
Det här, ur förlagets beskrivning, låter dystert, och väldigt lovande:
"Sommaren 2015 tillbringar författaren ­Friederike Mayröcker på sjukhus. I flera veckor är hon avskärmad från sitt skrivar­näste, och att skriva i den främmande miljön på sjukhuset visar sig vara omöjligt – inte för att hon är sjuk, utan för att det ständiga viskandet och susandet från lappar och blad som närmar sig varandra inte längre hörs. ­Istället börjar Mayröcker föra ett protokoll över den enformiga tillvaron: 'tillbringar dagarna med att läsa sova äta'. Tillbaka i nästet spinner och sammanväver hon sedan anteckningarna till oförliknelig poesi."

Ingeborg Bachmann –– Malina (ellerströms)
"Det som däremot är möjligt, det är transformation. Och de transformativa effekterna som emanerar från nya verk leder oss till nya varseblivningar, till en ny känsla, ett nytt medvetandetillstånd."
— Ingeborg Bachmann
Man skulle kunna ha med en hel del titlar från ellerströms, men det här är nog på sätt och vis höstutgivningens starkaste kort:
"Romanen, som utkom 1971, har kallats en av efterkrigstidens viktigaste och blivit ämne för hyllmeter med litteraturforskning och kommentarslitteratur på engelska och tyska. Malina kom att bli den enda fullbordade romanen i Bachmanns stora prosaprojekt 'Todesarten' ('Sätt att dö'). Nu i reviderad översättning av Linda Östergaard med efterord av Jenny Tunedal."

Jamaica Kincaid – Mr Potter (Bokförlaget Tranan)
Bokförlaget Tranan har också en spännande höstutgivning, och de fortsätter ge ut  Kincaid. I den här romanen pusslar hon ihop sin faders liv – en man hon knappt kände. Mr. Potter bor i Antigua och arbetar som taxichaufför. Han bryr sig föga om sin bakgrund, utan tänker mest på att ha ett behagligt liv. Han kan knappt läsa, men hans beskrivningar av de olika platser han besöker i Antigua är förtrollande.

Enrique Vila-Matas – Man kommer aldrig ifrån Paris (Bokförlaget Tranan)
Vila-Matas är vansinnigt underhållande, på en rad olika sätt och nivåer.
"En författare som saknar motstycke i den spanska samtidslitteraturen."
— Roberto Bolaño
"Romanen glittrar inte bara av skarpsynta idéer och iakttagelser, det kan också vara den bästa bok jag någonsin läst om Paris."
— Natasha Lehrer, Times Literary Supplement

Sharlene Teo – Ponti (Rámus förlag)
Det lilla men offensiva förlaget Rámus brukar också ha ett eller ett par äss rockärmen, och ett av dem kan mycket väl vara Ponti. En av förra årets bästa böcker enligt Vanity Fair. Ur förlagstexten:
"På 70-talet var Amisa stjärnan i skräckfilmstrilogin Ponti. I romanen med samma namn får vi följa hennes öde samt dottern Szu och dennes vän Circes liv två och fyra decennier senare. 2003 lever den utstötta Szu i skuggan av sin mamma Amisa som numera är verksam som ett tvivelaktigt medium. När Szu träffar Circe inleds en intensiv vänskap som kan öppna för en väg bort för Szu från moderns isolering och skolans utsatthet, och samtidigt föra Circe närmare den fascinerande före detta filmstjärnan.
Parallellt berättas historierna om Amisas väg från en bondby i Malaysia till livet i Singapores patriarkala filmvärld, och hur Circe 17 år senare kämpar med sin skilsmässa då hon på sitt trista reklamjobb får ansvaret för en nyinspelning av kultfilmen Ponti. Plötsligt rubbas Circes tillvaro av minnet av två kvinnor hon en gång kände, av skuld och ett samvete som blir allt tyngre då vi aldrig helt kan lämna det förflutna bakom oss.
Tove Jansson – Resa med lätt bagage (Förlaget)
Och Förlaget har gett ut ett tiotal prosaböcker av Tove Jansson, som är betydligt mer än allas vår Mumin-mamma. Kika på deras hemsida.

Thåström – Texter (Teg Publishing)
När Dylan tilldelades Nobelpriset läste jag 2-3 artiklar, vars författare argumenterade ungefär så här. Att tilldela Dylan Nobelpriset för hans texter är på sätt och vis att underskatta hans låtar och verk, hans skivor, att deras fulländning bara kan uppskattas som en kombination av text och musik. Först tyckte jag att det var ett smart argument, men sedan tänkte jag, att om man diggar Dylan eller Thåström ersätter ju inte en textsamling låtarna eller skivorna. Det är ju bara ett kompliment. Texter innehåller dessutom en hel del foton.
Peter Stamm – Den milda likgiltigheten i världen (Thorén & Lindskog)
Thorén & Lindskog har visserligen "Inte bara tysk litteratur" som slogan, men de har uträttat storverk för att få tyskspråkig kvalitetslitteratur tillgänglig på svenska. Ett exempel är att förlaget gett ut en rad romaner av Peter Stamm, som är en an den schweiziska samtidslitteraturens främsta namn. Han är expert på att göra vår samtids vardag aningen skev och obekväm, att väcka frågor om hur vi lever våra liv. Den här romanens stora fråga är: "Kan vi undkomma vårt öde eller måste vi acceptera den milda likgiltigheten i världen?"

Marc-Uwe Kling -– Quality Land (Thorén & Lindskog)
Det låter visserligen muntrare än 1984, men den här förlagstexten fick mig på kroken direkt:
"Välkommen till QualityLand, där allt optimeras med algoritmer: arbete, fritid och kärlek. Och alla varor du behöver skickas hem till dig automatiskt, innan du ens vet att du behöver dem, bara du är medlem i TheShop. Ingen behöver längre ta svåra beslut – för i QualityLand är svaret på alla frågor: OK!
Svaret på alla frågor är OK! Trots det har Peter allt oftare känslan av att något inte stämmer med hans liv. Om systemet verkligen är så perfekt, varför finns det då drönare som lider av flygskräck och stridsrobotar som lider av posttraumatiskt stressyndrom. Varför blir maskinerna hela tiden mer mänskliga, när människorna hela tiden blir allt mer lika maskiner.
En roman som ställer de stora frågorna om en framtid som redan är här. En modern 1984. Boken kommer att bli HBO-serie."

Joakim Lindengren – Ugly (Kartago Förlag)
Den här, Lindengrens tecknade hyllning till den klassiska hårdkokta deckaren, skulle jag vilja ha, och så skulle jag vilja ge bort ett par exemplar i julklapp:
"Privatdeckaren Ugly Mareowl påminner inte så lite om en annan hårdkokt privatsnok, huvudpersonen i sju böcker av Raymond Chandler. Men Ugly är en uggla i vars värld alla huvudroller är vikta åt djur och människorna har förpassats till andraplansfigurer."

Lina Hagelbäck – Akut viol (Lejd förlag)
Lina Hagelbäck kan göra magi med språket. Ur förlagets presentation:
"Lina Hagelbäcks nya dikter gestaltar en febrig kärlekshistoria med ett skört, oberäkneligt du. De älskande möts i stark sinnlighet med vansinnet hängande över sig. Den blomstrande naturen kring dem har en både förhäxande och läkande kraft. Havet och djur som kolibrier och isbjörnar fyller deras drömvärld. De älskande flyr in i varandra och kommer därmed hotfullt för nära sig själva. Akut viol undersöker kärlekens sårighet och sällsamma energi."
Ottessa Moshfegh – Ett år av vila och avkoppling (Modernista)
Och så en av mina favoritromaner från senare år. Moshfegh är en litterär stjärna i vardande och det här är hennes hittills bästa, och mest skruvade, roman. En ung, snygg och rik kvinna i New York beslutar sig för att ta en paus från tillvaron och sova i ett år. Jag skulle 100 gånger hellre vistas i Moshfegs medvetande i ett par dagar än att turista i rymden eller åka till Galapagos eller nåt sånt. Vår recension av den amerikanska utgåvan av romanen kan du läsa här.
Jag missade säkert en hel rad fantastiska böcker, men här sätter jag punkt.
Ola Wihlke