1. The New Yorker Fiction Podcast
Redaktören Deborah Treisman är värd för The New Yorker Fiction podcast. Varje månad väljer hon ut en författare som fått minst en novell publicerad i New Yorker. Han eller hon väljer en novell som varit införd i New Yorker och läser den högt. Om man ger sig tid att gräva i det här arkivet är det rena guldgruvan – en av de allra bästa poddarna, alla kategorier. Varje uppläsning avslutas dessutom med ett trevligt samtal om den upplästa texten.
2. The New Yorker: Poetry
Samma upplägg som ovan, men det handlar om poesi och det är redaktöt Paul Muldoon som sköter det hela.

3. Slate's Audio Book Club
Tre personer, ofta under ledning av David Haglund, Dan Kois, Hanna Rosin eller Katy Waldman, diskuterar en på förhand utvald bok. Det brukar vara något aktuellt och ofta något ganska litterärt. Diskussionerna blir nästan alltid livliga och engagerade, oavsett om alla är ense eller inte. Det märks att de medverkande personerna är vana att tala om och analysera böcker, tempot är högt. Urvalet böcker är spännande; några av de senaste böckerna är Purity av Jonathan Franzen, A Little Life av Hanya Yanagihara och A Manual for Cleaning Women av Lucia Berlin.
Michael Silverblatt intervjuar aktuella författare och slår dem med häpnad med sina smarta analyser. Han är oerhört skarpsinnig och påläst. Författarna brukar säga saker i stil med "det har du rätt i", "det hade jag inte tänkt på" eller "tack". När Silverblatt gjorde sin klassiska intervju med David Foster Wallace om Infinite Jest blev DFW helt tagen av en av Silverblatts analyser och frågar: "Would you adopt me?" Podcastens enda nackdel, att den bara är cirka 30 minuter lång.
5. Lit-Bits
Adam Smyth och James Kidd håller i denna utpräglat brittiska och charmiga podcast. Den rör sig någonstans mellan seminarierummet och puben. Man väljer en udda vinkel och renodlar och utforskar den, gärna med hjälp av en inbjuden specialist – som svårläst litteratur, litteratur och prokrastinering eller litteratur och sexscener. Nackdel – korta avsnitt.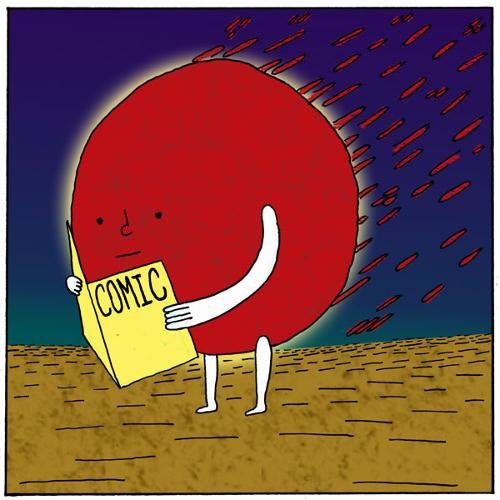 Anställda på kedjan Big Planet Comics pratar om comics och graphics novels. Avspänt snack – en skön blandning av högt och lågt. Kunnigt och initierat, både om böcker och branschen som helhet.
En väldigt välproducerad långkörare, som kan handla om allt från bibliotek till årets bästa böcker eller de böcker man ser fram emot mest inför kommande säsong. Mångsidigt och ofta ganska stor skillnad mellan de olika avsnitten.
8. New York Times Book Review Podcast
Varje vecka intervjuar Pamela Paul, redaktör för Book Review, författare, redaktörer och kritiker om nya böcker, den litterära scenen och så kikar man på försäljningslistorna. Det längre materialet varvas med snabbare trend- och marknadspaningar.
Ola Wihlke